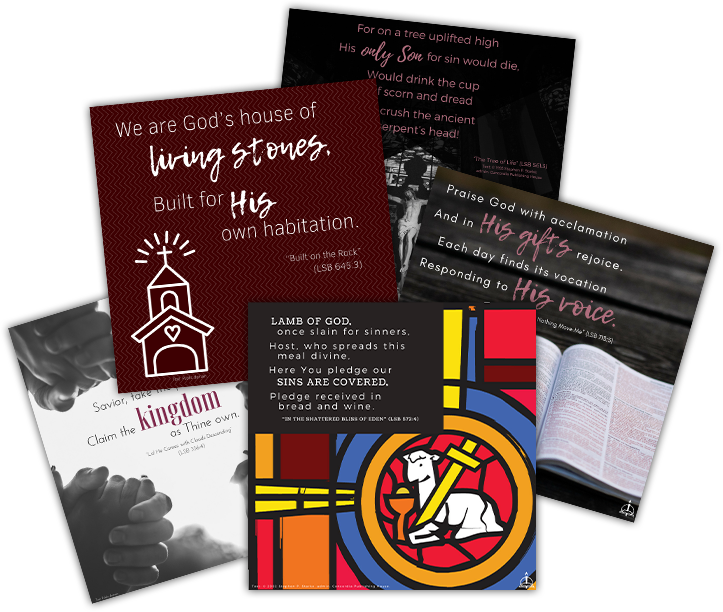 Download the kit to get images that feature lyrics from five notable Reformation hymns:
LSB 645: "Built on the Rock"
LSB 561: "The Tree of Life"
LSB 336: "Lo! He Comes with Clouds Descending"
LSB 572: "In the Shattered Bliss of Eden"
LSB 713: "From God Can Nothing Move Me"
Each image is available in sizes for Facebook, Instagram, and Instagram stories. Share these graphics to help remind your church's members and your friends what this important holiday is about!