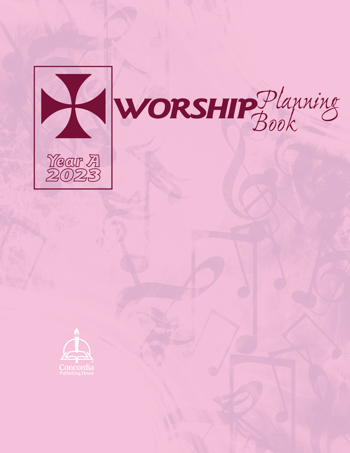 Thoughtful service planning has never been easier. Designed with both pastor and musician in mind, this comprehensive planning calendar provides resources for the Sundays and principal feasts of Lutheran Service Book, from the First Sunday in Advent through the Last Sunday of the Church Year.
Subscribe to receive a special subscription rate of $23 (plus shipping) and to automatically receive the current edition every year. You will be billed as each issue is shipped.
If you would like to purchase a single copy of Worship Planning Book without subscribing, please visit the CPH website. Worship Planning Book is available in both print and digital versions.